CFC PA is a new material developed by Polymaker and presented by Anisoprint for continuous fiber coextrusion. Its purpose is to secure a traction between its fiber layers by acting as a grid material with low viscosity. These additional properties allow CFC PA to have a superior part performance. Furthermore, CFC PA also has a rapid cooling and solidification system which increases the accuracy of their fiber placement.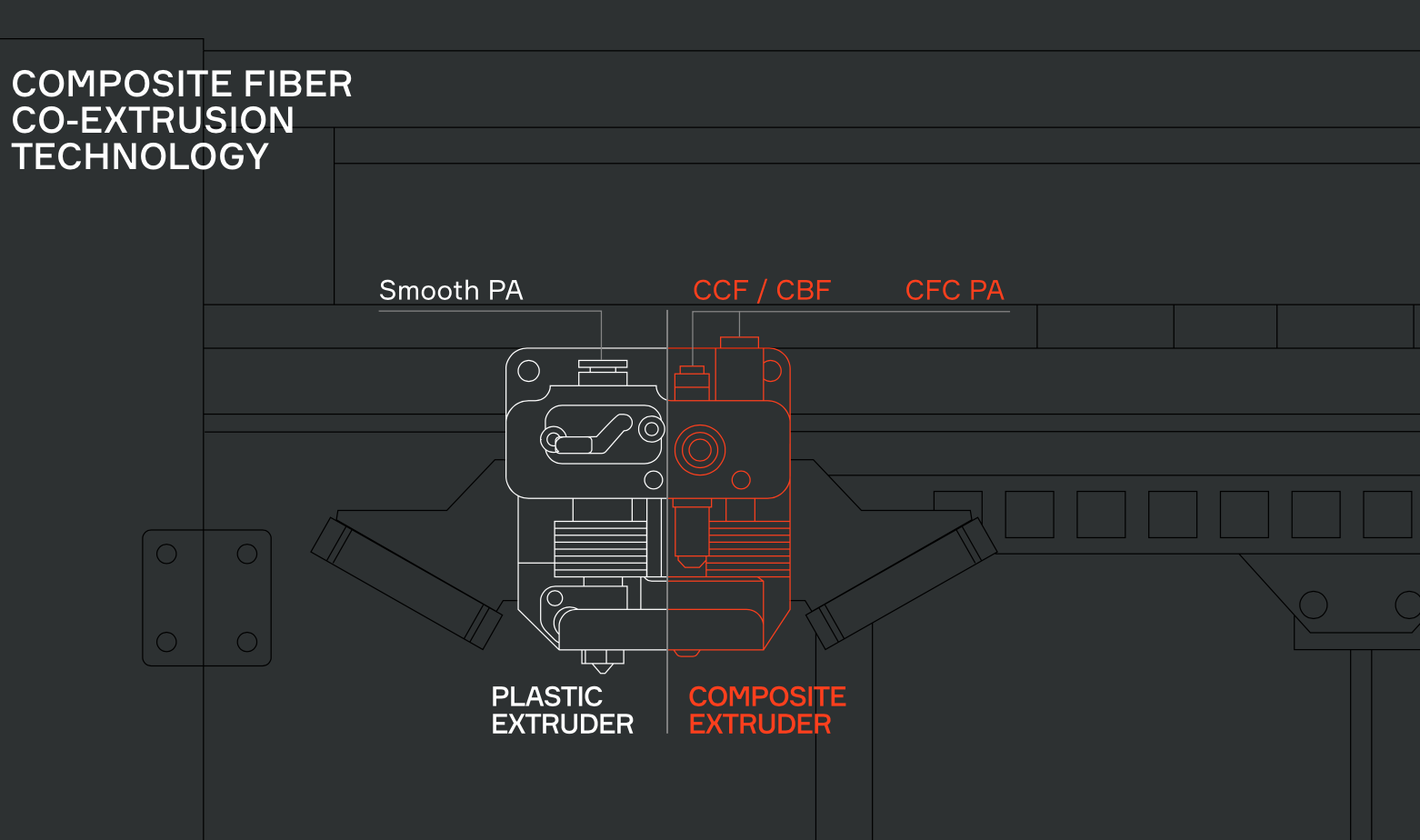 Printing Guidelines
Temperature: best printed between 250 and 270°C
Speed : recommended between 10-20mm/s for CFC Process
Buildplate adhesion: required to be between 55-60°C
Drying and storage: possibility to be printed from open air with no significant damage. Longer prints require the use of a dryer at 60°C and storage in a dry area such as a sealed box with silica gel
Nozzles: used with the Anisoprint Composite Brass nozzle or the Composite Steel nozzle if necessary.
---
For further information and advice on how Anisoprint can benefit your business, please do not hesitate to get in touch with one of our advisors by calling the telephone number at the top of the page, or by clicking the button below and requesting a call-back: