Cubicon Style Plus
The industry recognised Cubicon Style got an upgrade, in the new Cubicon Style Plus 3D printer. The Cubicon Style Plus offers the same trusted features of the Cubicon Style lineup, including auto levelling and precision printing, with an improved user experience using Wifi connectivity and a full colour touch screen for easy remote navigation from your smart device.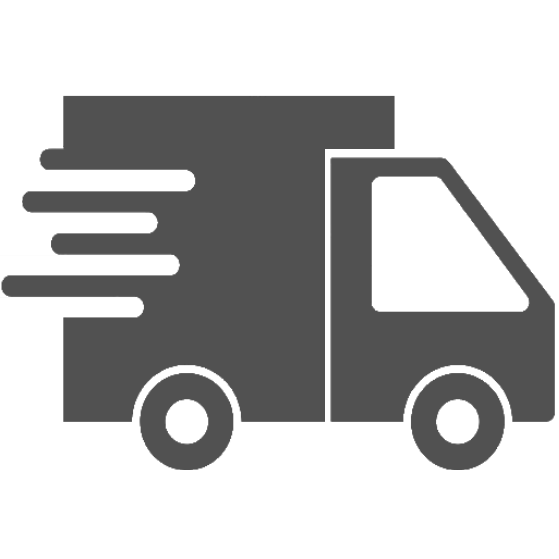 Free shipping on orders over $500 to mainland US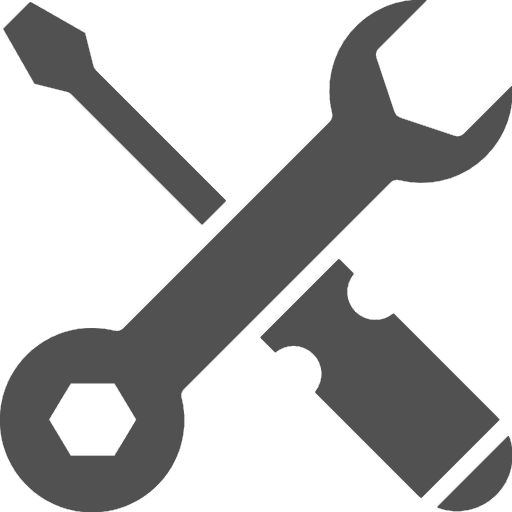 Free lifetime remote support on all products
The Cubicon Style Plus is an upgraded version of its predecessor, the Cubicon Style, without sacrificing any of the trademark Cubicon features, such as auto-levelling, triple air filtration, and swappable stainless steel nozzles for simplified maintenance and increased filament compatibility. The Cubicon Style Plus benefits from new features, with an improved user experience using Wifi connectivity and a full colour touch screen for easy remote navigation from your smart device. The Style Plus can print with a layer thickness of 100 and up to 300 microns, with printing speeds reaching 150mm/second. 
Minimise printing failures through the Cubicon Auto Levelling System 
The Cubicon Style Plus minimises print failure due to height errors with the Cubicon exclusive Auto Levelling System. The auto levelling system automatically adjusts the distance between the heated bed and the nozzle, allowing for print quality that is comparable to a working mockup.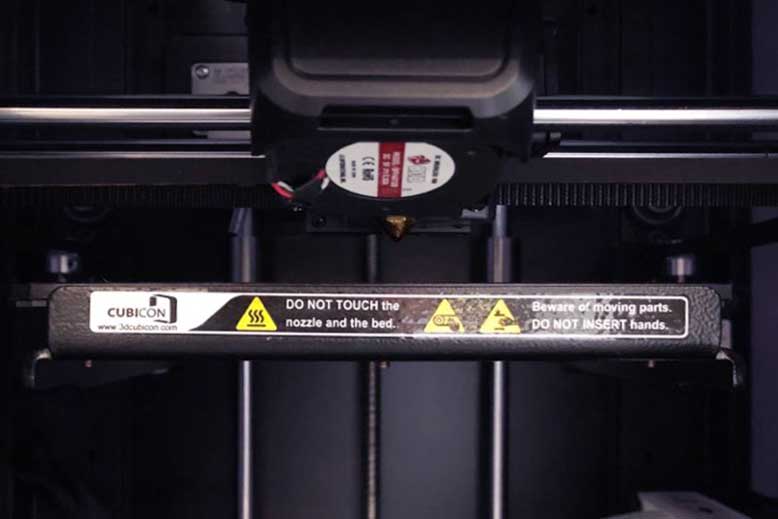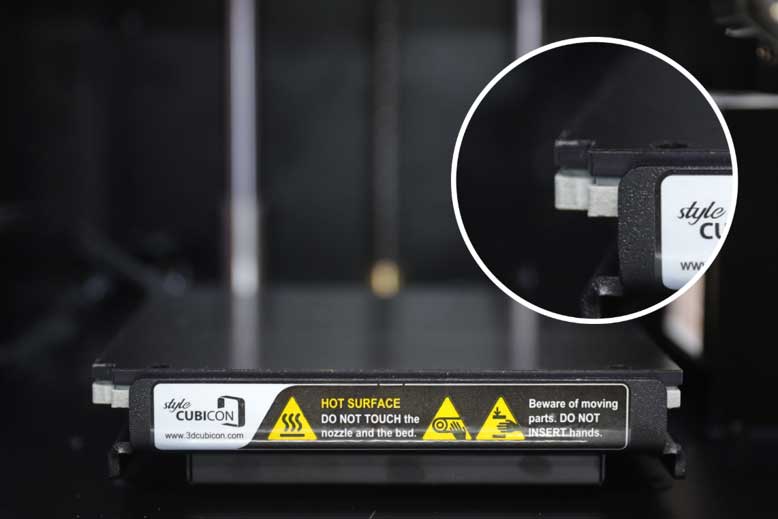 Easily guarantee print quality and enhance thermal efficiency with a specially coated and insulated heating bed
The heating bed of the Cubicon Style Plus is specially coated so you can start printing right away without additional adhesives or masking tape. The heated bed also allows for easy separation of the final print from the bed after printing. In addition, thermal efficiency was improved by applying insulation material to the lower part of the heating bed.
Stainless steel nozzle kit
The Cubicon Style Plus features swappable nozzles, simplifying maintenance, and allowing for prints in a wide variety og filament types, such as ABS, PLA, and flexible filaments of 1.75 mm.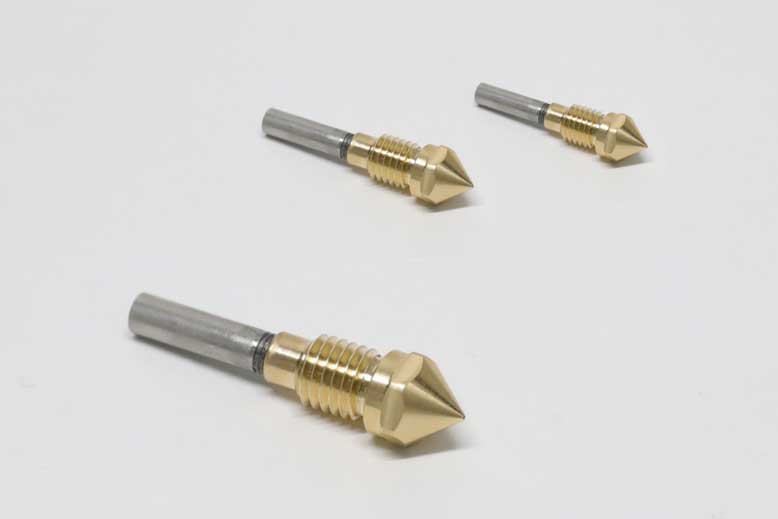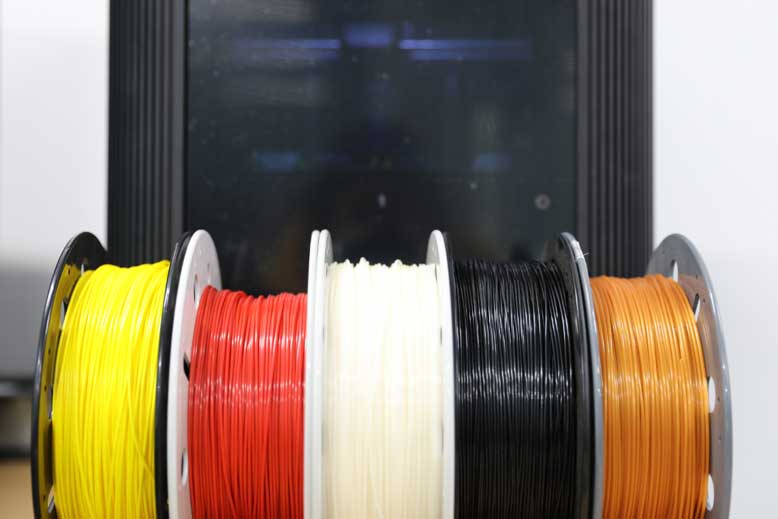 Various filaments can be printed with only one extruder
Cubicon Style Plus is easy and convenient to use as it can print ABS, PLA, PETG, TPU, low-shrink ABS, and high-strength PLA through one extruder.
Improved automatic filament feeding
An optical detection sensor is applied to the automatic filament feeding device. When a filament supply problem occurs, such as when the filament runs out or breaks during printing, printing is automatically stopped. When a new filament is installed, the output can be connected to proceed. This feature dramatically reduces time and material waste. In addition, the automatic filament feeder has been redesigned to minimise filament breakage or jamming during unloading, and a transparent cover has been installed for convenient maintenance.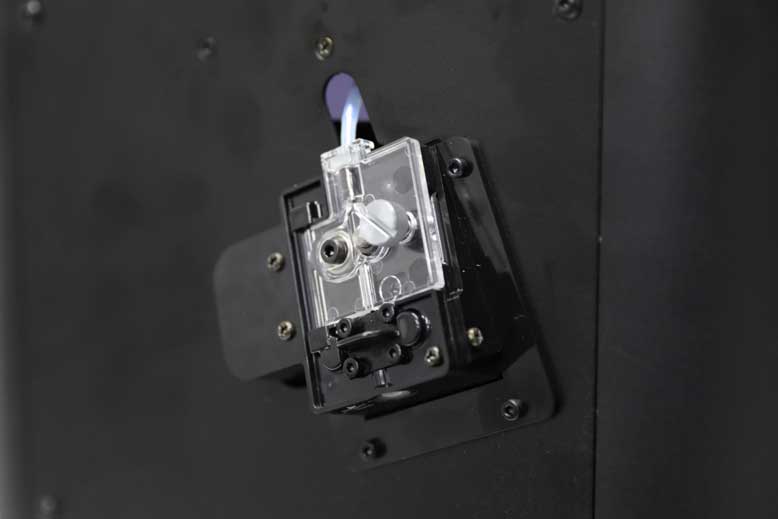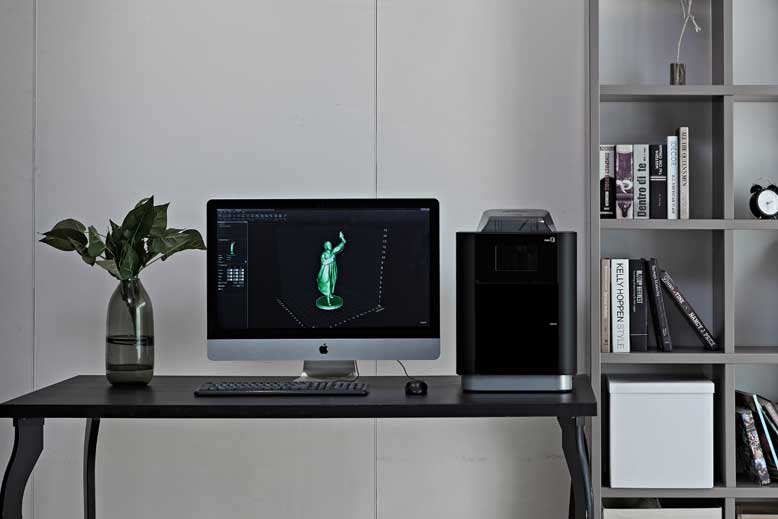 Minimised internal noise and vibrations
The Cubicon Style Plus increases printing stability by minimising internal vibration and noise with an improved aluminium frame. Noise reduction allows for ease of use in quieter locations such as at home, in private offices, and schools.
Triple air filtration provides a safe printing environment
The Cubicon certified triple air filter (Hepa·Carbon·Purafil Catalyst Filter), is able to efficiently block dust, gas, and odours generated when using FDM type 3D printers. The filtration system helps to eliminate micro dust, toxic gases and unwanted odours during the printing process.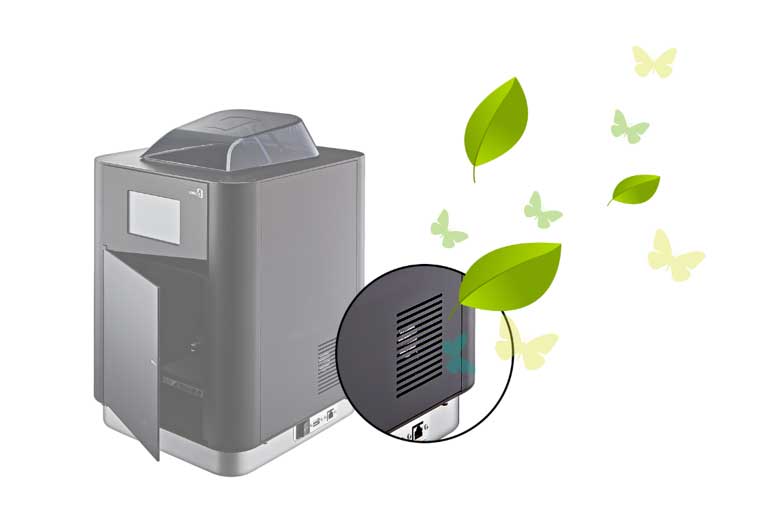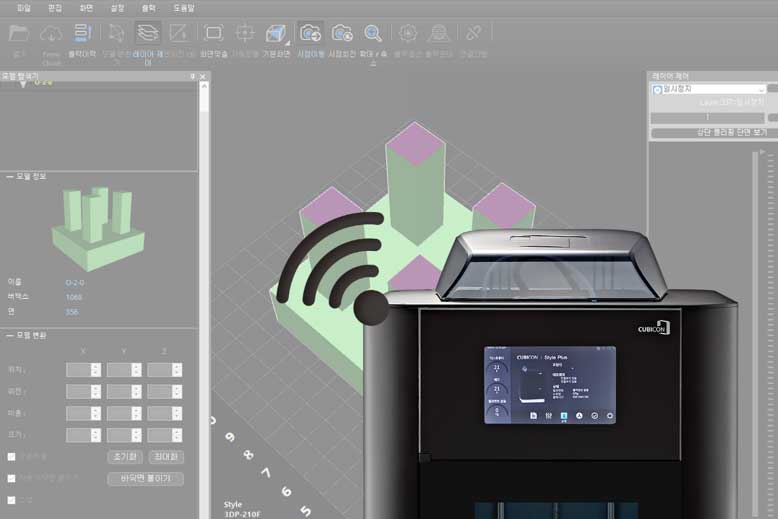 Fast and easy printing through WiFi
Cubicon provides a dedicated slicing program 'Cubicreator' free of charge and continuously upgrades to meet the diverse needs of users. Since 'Cubicreator' can be connected via wifi or LAN without USB memory, easy and fast remote printing is possible. The enclosed printing chamber and air convection function maintain a constant indoor printing temperature, ensuring advanced stability and accuracy. The Cubicreator open-source software, based on the Cura software, has been optimised for use with the Cubicon Style. Simple and intuitive, it allows you to vary different parameters such as part resolution, filling rate, plastic melting temperatures and printing speed to extrude different materials.
Easy information check and convenient operation via touch screen
Various information (printing status, machine information, material information, printer's own information, etc.) of the printer can be easily checked and operated conveniently through the full colour touch screen.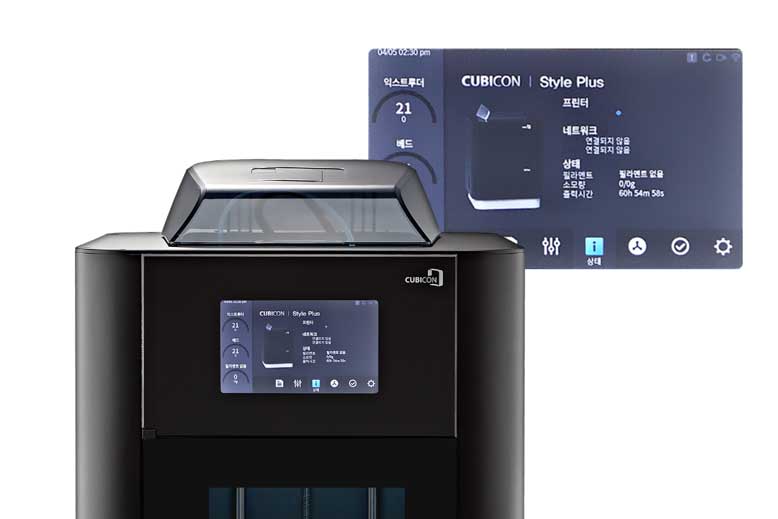 For further information and advice on how Cubicon printers can benefit your business, please do not hesitate to get in touch with one of our advisors by calling the telephone number at the top of the page, or by clicking the button below and requesting a call-back:
Data sheet
Printing Technology

FDM

Build Volume W x D x H (mm) // W x D x H (inch)

W150 x D150 x H150 mm

Filament Diameter (mm)

1.75mm

Material type

ABS, ABS-A100, PLA-PLUS, PLA-i21, PETG, TPU(Flexible)

Slicing Software

Cubicreator v4.0+

Operating System

Windows 7+ (64bit)

File Format

.stl, .obj, .3mf

Connectivity

USB(FAT32/NTFS), Ethernet, WiFi

Product Dimensions

W322 x D350 x H486 mm

Product Weight

16kg

Shipping Dimensions

W490 x D405 x H555 mm

Shipping Weight

19kg