Einscan Pro HD Reverse Engineering Design Bundle
An all-in-one solution from Shining 3D for seamless reverse engineering design of small to medium objects.
The EinScan Pro HD Reverse Engineering Bundle includes:
EinScan Pro HD Scanner
Tripod
Turntable
GeoMagic Essentials Software
Solid Edge - Shining3D Edition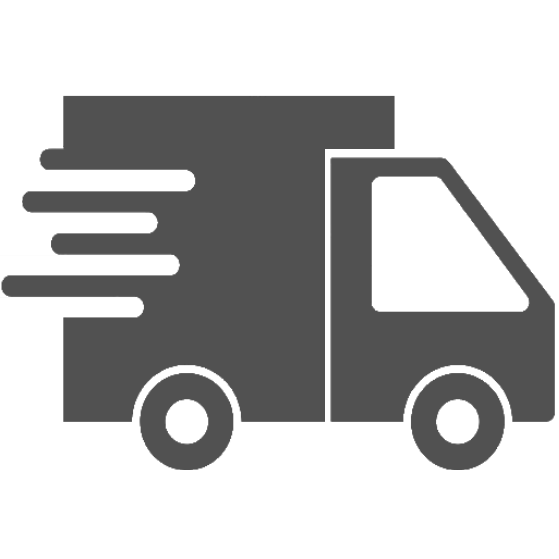 Free shipping on orders over $500 to mainland US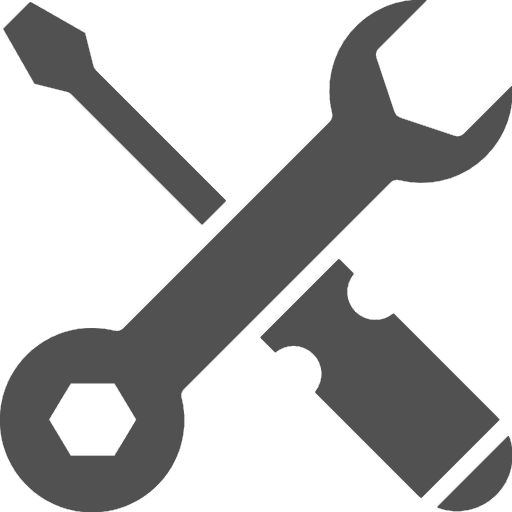 Free lifetime remote support on all products
---
SHINING 3D has partnered with 3D Systems and Siemens to bring the latest all-in-one solution for reverse engineering. Scan any object with the latest EinScan Pro HD multi-functional handheld 3D scanner in Fixed or Handheld mode to get high-quality 3D scanned data. Easily convert 3D scans into CAD files with the Geomagic Essentials software. Prepare all your designs for 3D printing and manufacturing with the Solid Edge SHINING 3D Edition CAD software.
The EinScan Reverse Engineering Design (RED) Bundle offers a complete solution for designers and engineers alike to make the reverse engineering design process easy and seamless.
---
Scan to CAD Reverse Engineering Workflow

EinScan Pro HD + Industrial Pack
The EinScan Pro HD scanner is a highly portable and versatile 3D scanner with much higher efficiency and accuracy than ever. It is the ideal scanning solution for small to medium-sized high-resolution objects.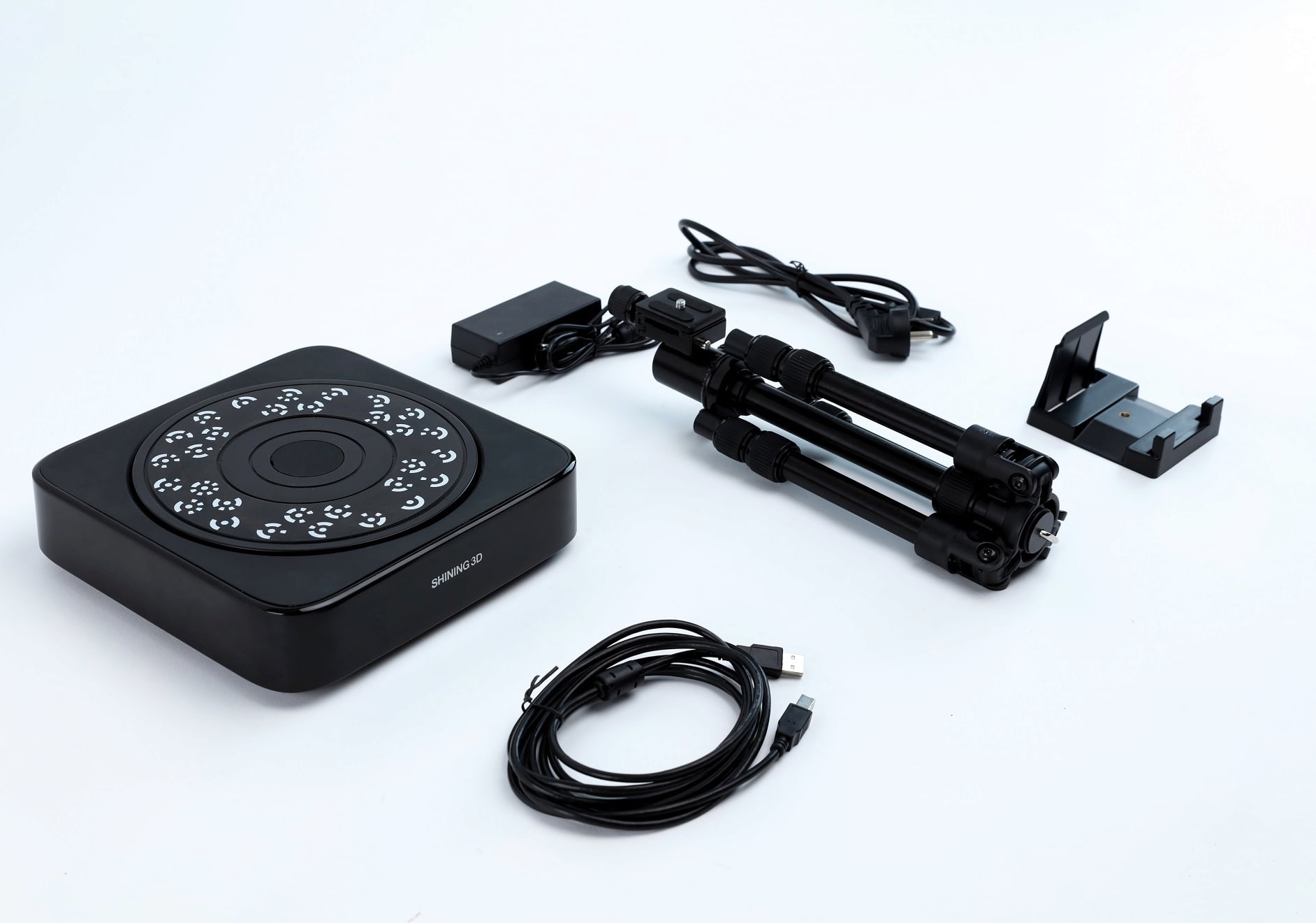 The Industrial Pack enables Fixed Scan mode, which can be used with or without the turntable to achieve high accuracy and details of scanned 3D objects.
Geomagic Essentials
3D Systems and SHINING 3D have collaborated to bring an all-in-one solution for all requirements of 3D scanning to CAD. While modern CAD software is limited in its ability to make use of 3D scanned data. Geomagic Essentials brings the essential tools required for the CAD file systems as part of the scan-based modeling workflow, converting 3D scans into readable CAD files is now much easier. Geomagic Essentials is the bridging software that extracts all the elements of a scanned object for immediate use in any CAD software.
Bridging between 3D Scanning and CAD
Improving the 3D Scanning journey and experience
Automatic CAD file conversion from 3D Scanned Data in high quality

The essential bridge between 3D scanning and design - Extract and edit features & shapes from scanned data.

Point cloud and mesh editing
Directly edit and manipulate scanned object data
Fill in holes for water-tight mesh models
Reduce the number of triangles to make a smaller file size

Precise Alignment
Manage multiple scans to easily complete complex projects
Easily translate scans to easily read CAD orientations

Feature Extraction
Extract perfect CAD shapes from the scanned data
Compare design features to reference scanned data for high accuracy analysis
Easily create curved or line-arch across all sections for CAD creations

Nurbs Surfacing
Draw and trace complex features to generate curves for aid in referencing and modelling designs
Convert to a solid format to interact with "actual size" geometry
Import all geometric measurements into the native CAD package for an easy modeling environment
Siemens Solid Edge Shining3D Edition

Manipulate and redesign scanned parts with parametric measurements in the Siemens Solid Edge Shining3D Edition CAD modeling software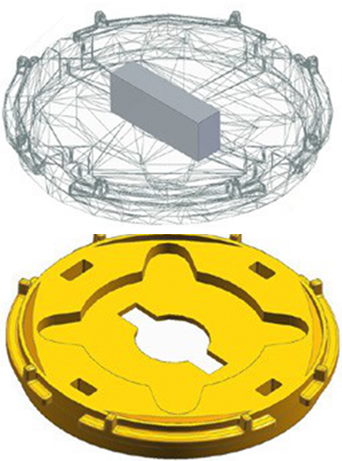 Convergent Modelling
Seamlessly combine traditional "b-rep" solid models with triangular mesh models without any time-consuming and error-prone conversions.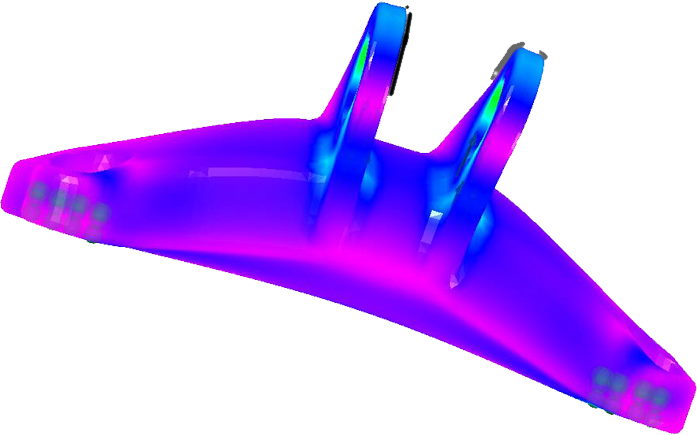 Simulation
Accurately simulate scanned objects and models to reduce the number of physical prototypes that can reduce time and cost.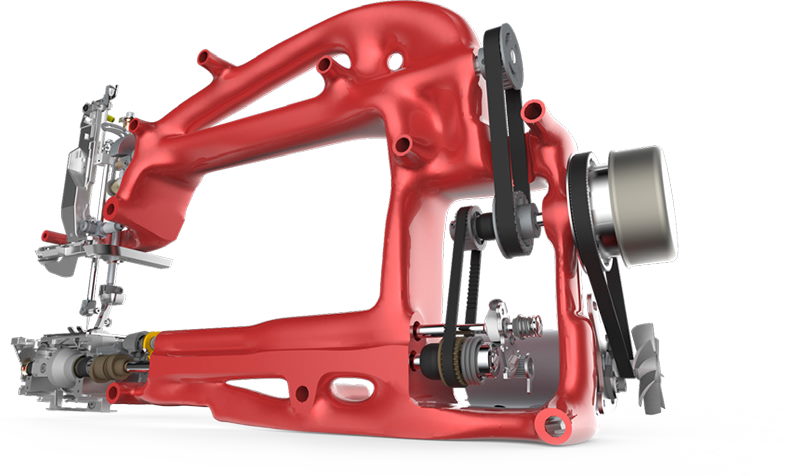 Generative Design
Create the optimum design utilising weight, mass and durability using the topology optimisation (Upgrade to Premium version)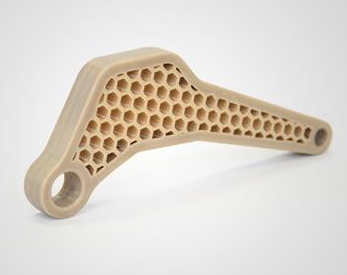 Additive Manufacturing
Export different parts of scanned objects to the 3D Printers using the "3D Print command".