iMakr's Verdict
The STARTT is a great introduction to 3D printing. It is supplied as a simple kit that can be assembled in around 5 hours. We have carefully produced a downloadable guide as well as a set of instructional videos to guide you along the way. Once built the printer is capable of printing objects up to 14 x 12 x 13 cm in size out of PLA.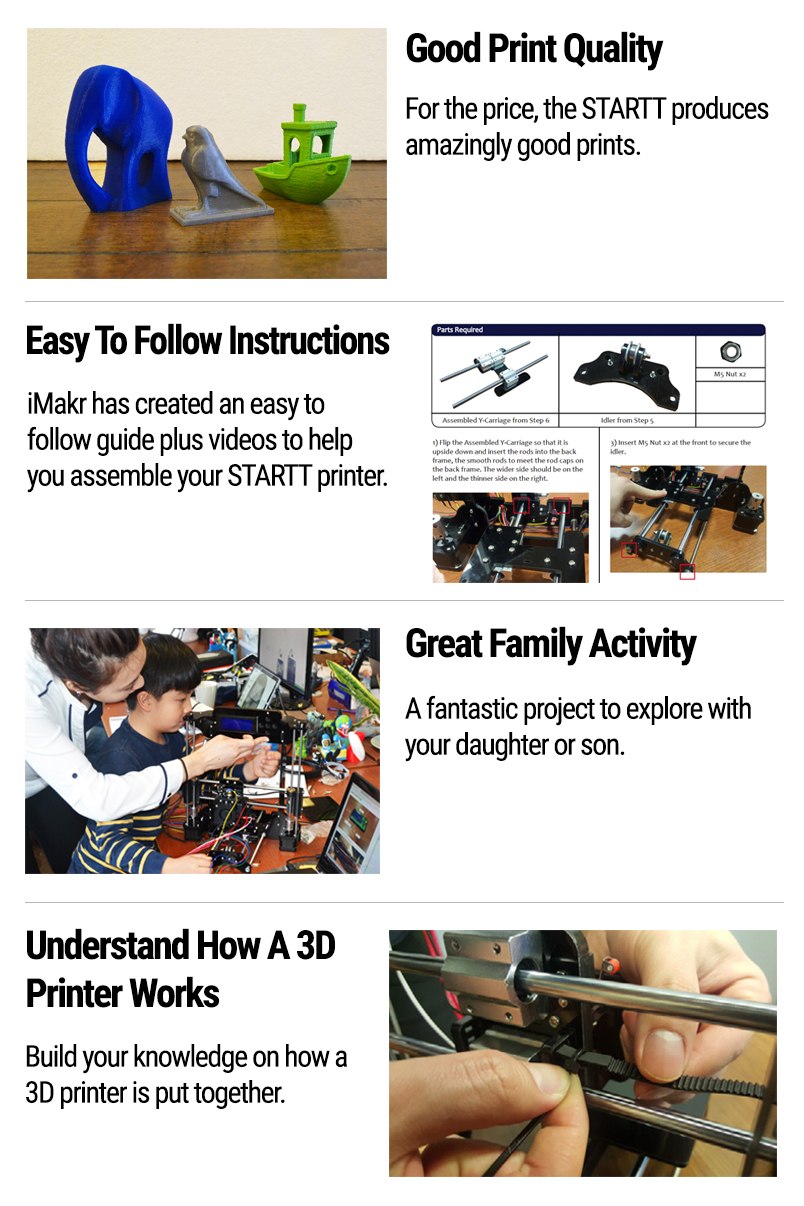 Who is the STARTT printer for?
Anyone looking for an inexpensive way to start 3D printing.
Technology enthusiasts who love to see how things work.
Parents who are looking for a great activity for bonding with their children.
Students interested in the freedom to design and create at home.
Why is the STARTT right for you?
Affordably priced compared to other printers.
Good printing quality, especially for the price.
Comes with an easy to follow instructional guide with online video tutorials.
A fully supported 3 month warranty on manufactured parts.
Key Features
Easy to assemble. The more technical components are already put together.
Changeable nozzles of 0.3, 0.4 and 0.5mm let you choose your resolution.
Nozzle temperature ranges between 170

°C

to 275

°C

.
All tools you need are in the box.
Assembly will only take around 5 hours to complete.
Compatible with any open source slicer including Simplify 3D and Cura.
Comes with 10 free 3D printable designs complements of MyMiniFactory.
Find the guide, videos and operating software for STARTT here.