Zurück

3D Drucker

SLA 3D Printers

Bioprinters

3D Scanner

3D Scanners By Application

Material

Filament By Brand

Filament By Material

SLS Powder by Brand

SLM Powders by brand

3D Printing Clay

Ersatzteile & Zubehör

Software

Service

Our services for 3D Printing, Scanning, Designing and more...

Large-scale Continuous Carbon Fibre manufacturing service.

Angebote

View our currently discounted items.

View ex-demo and used products which have been reconditioned by our engineers.
Keystone KeyTray
KeyTray resin is a biocompatible resin designed to capture fine details required in creating customised impression trays. This resin is compatible with a wide variety of impression materials and is strong and durable, able to withstand the forces involvement with taking impressions. 

KeyTray Resin by Keystone is a tough, biocompatible resin for creating customised impression trays. This resin is strong, durable, and compatible with a wide range of impression materials. Available in 1kg bottles, KeyTray resin creates a streamlined casting process, with no preliminary casting, eliminating stone models, improves impression accuracy, and compound wax and border molding materials will adhere to the tray. Compatible with DLP printers with a wavelength of 385nm and 405nm. Verified on Asiga, MiiCraft, EnvisionTEC, and Shining3D printers.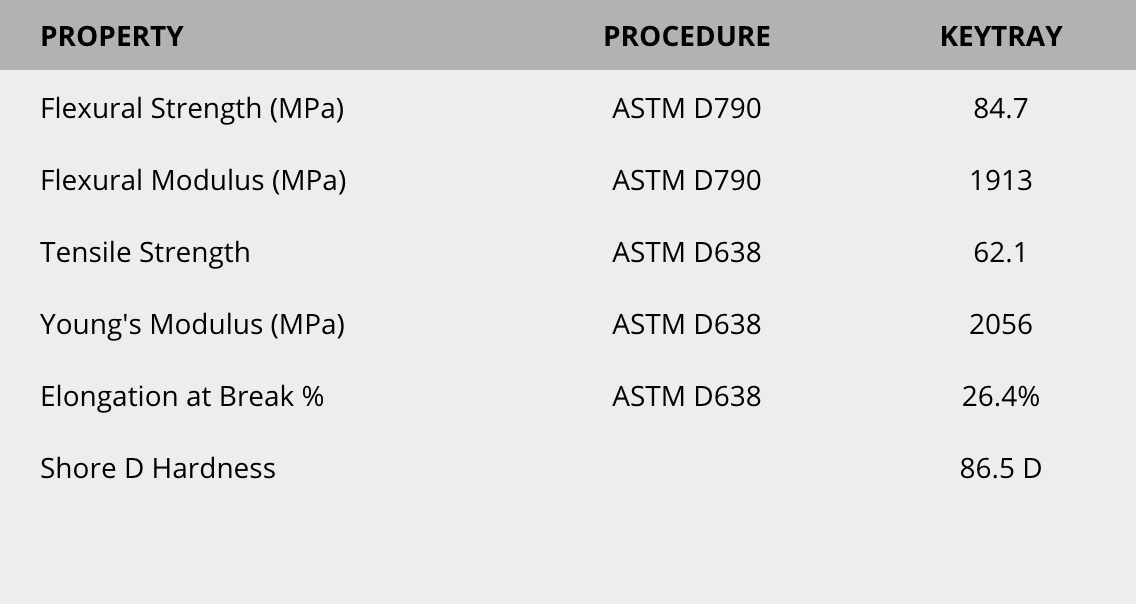 ---
For further information and advice on how Keystone dental resins can benefit your business, please do not hesitate to get in touch with one of our advisors by calling the telephone number at the top of the page, or by clicking the button below and requesting a call-back:
Vielleicht gefällt Ihnen auch