Zurück

3D Drucker

SLA 3D Printers

Bioprinters

3D Scanner

3D Scanners By Application

Material

Filament By Brand

Filament By Material

SLS Powder by Brand

SLM Powders by brand

3D Printing Clay

Ersatzteile & Zubehör

Software

Service

Our services for 3D Printing, Scanning, Designing and more...

Large-scale Continuous Carbon Fibre manufacturing service.

Angebote

View our currently discounted items.

View ex-demo and used products which have been reconditioned by our engineers.
Geomagic Design X
Geomagic Design X is the industry's most comprehensive reverse engineering software. Scan prototypes, existing parts, and tooling to create accurate digital 3D models and high-quality physical object assemblies in a fraction of the time.
Mit 1 Jahr Wartung
iMakr Verdict :
With Geomagic Design X devise editable, feature-based CAD models from a 3D scanner and integrate them into your existing engineering design workflow. Create components that integrate perfectly with existing products and recreate complex geometry.
Geomagic Design X is purpose-built for converting 3D scan data into high-quality CAD models with its unique features combining : Automatic solid model extraction, incredibly accurate exact surface fitting, mesh editing and point cloud processing.
Geomagic Design X complements your entire design ecosystem, with native output to SOLIDWORKS®, Siemens NX®, Solid Edge, Autodesk Inventor®, PTC Creo® and Pro/ENGINEER®. In this way, increase your productivity by using the patented LiveTransfer technology.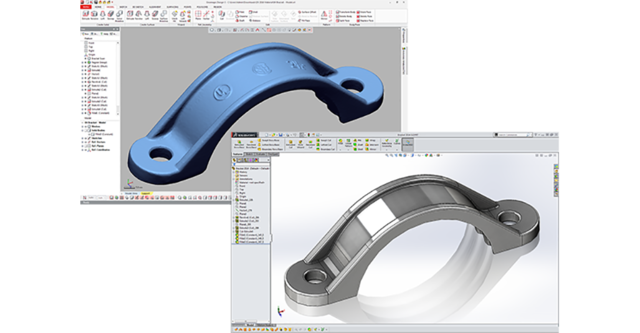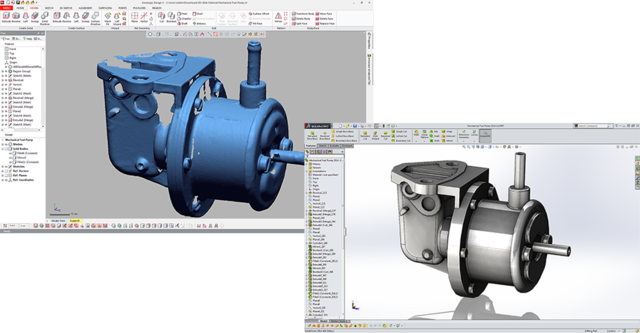 Vielleicht gefällt Ihnen auch