Zurück

3D Drucker

SLA 3D Printers

Bioprinters

3D Scanner

3D Scanners By Application

Material

Filament By Brand

Filament By Material

SLS Powder by Brand

SLM Powders by brand

3D Printing Clay

Ersatzteile & Zubehör

Software

Service

Our services for 3D Printing, Scanning, Designing and more...

Large-scale Continuous Carbon Fibre manufacturing service.

Angebote

View our currently discounted items.

View ex-demo and used products which have been reconditioned by our engineers.
NK-Optik - Otoflash G171
The Otoflash G171 is designed for otoplastic/ hearing aids and jewelry as its application involves the photopolymerisation of light-curable substances. Curing also can be done on 3D printing/ rapid manufacturing components after they are made; for instance they allow the manufacturing and processing of various light curing materials and repairs who have the appropriate materials and lacquering for the Otoflash G171.
The Otoflash G171 allows a short curing process as when in operating mode, the two light bulbs placed at the bottom of the polymerisation chamber produces ten flashes per second with a strong light radiation at 280-580 nm. This causes the materials to be cured at a higher standard, keep its attributes and reduce its residual monomer content (inhibition layer). The Otoflash package also includes a protective gas appliance (N2) (optional), integrated elapsed time meter and adjustable operational voltages (USA: 117 volt/60 Hz and Japan: 100 volt/60Hz).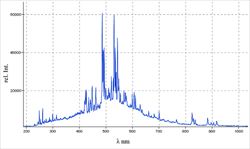 Spectral Range Otoflash G171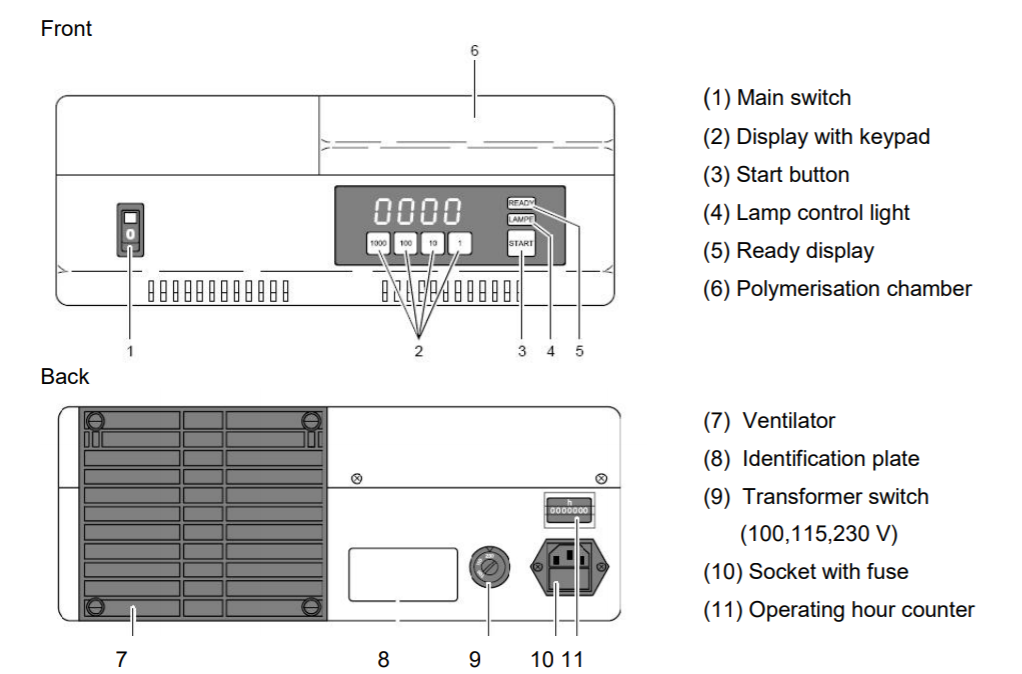 Initial Operation of Device
Features
Digital timer: adjustable from 1 to 9.999 flashes
Flash frequency: 10 flashes per second
Average flash power: 200 watt
Spectral distribution: 280-700 nm, maximum between 400 and 500 nm
Rated frequency: 50/60 Hz
Capacity: 4 BTE-aids or 6 ITE-aids
Dimensions of polymerisation chamber: 120 x 120 x 50 mm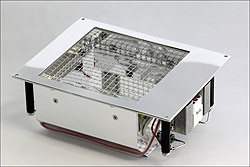 ---
For further information and advice on how NK-Optik can benefit your business, please do not hesitate to get in touch with one of our advisors by calling the telephone number at the top of the page, or by clicking the button below and requesting a call-back: