Zurück

3D Drucker

SLA 3D Printers

Bioprinters

3D Scanner

3D Scanners By Application

Material

Filament By Brand

Filament By Material

SLS Powder by Brand

SLM Powders by brand

3D Printing Clay

Ersatzteile & Zubehör

Software

Service

Our services for 3D Printing, Scanning, Designing and more...

Large-scale Continuous Carbon Fibre manufacturing service.

Angebote

View our currently discounted items.

View ex-demo and used products which have been reconditioned by our engineers.

With its special formula, the Phrozen Aqua 8K resin creates high-quality & extremely intricate 3D models with 8K resolution
---
Phrozen Aqua Resins are developed for low shrinkage and high precision printing. Their low warpage & dimensional stability are especially good for precise parts.
Phrozen Aqua Resins are easy to print and are easily post-processed due to their low viscosity.
Printed parts are tough and resilient. Phrozen Resins make them a perfect match not only for painted models but also for industrial applications.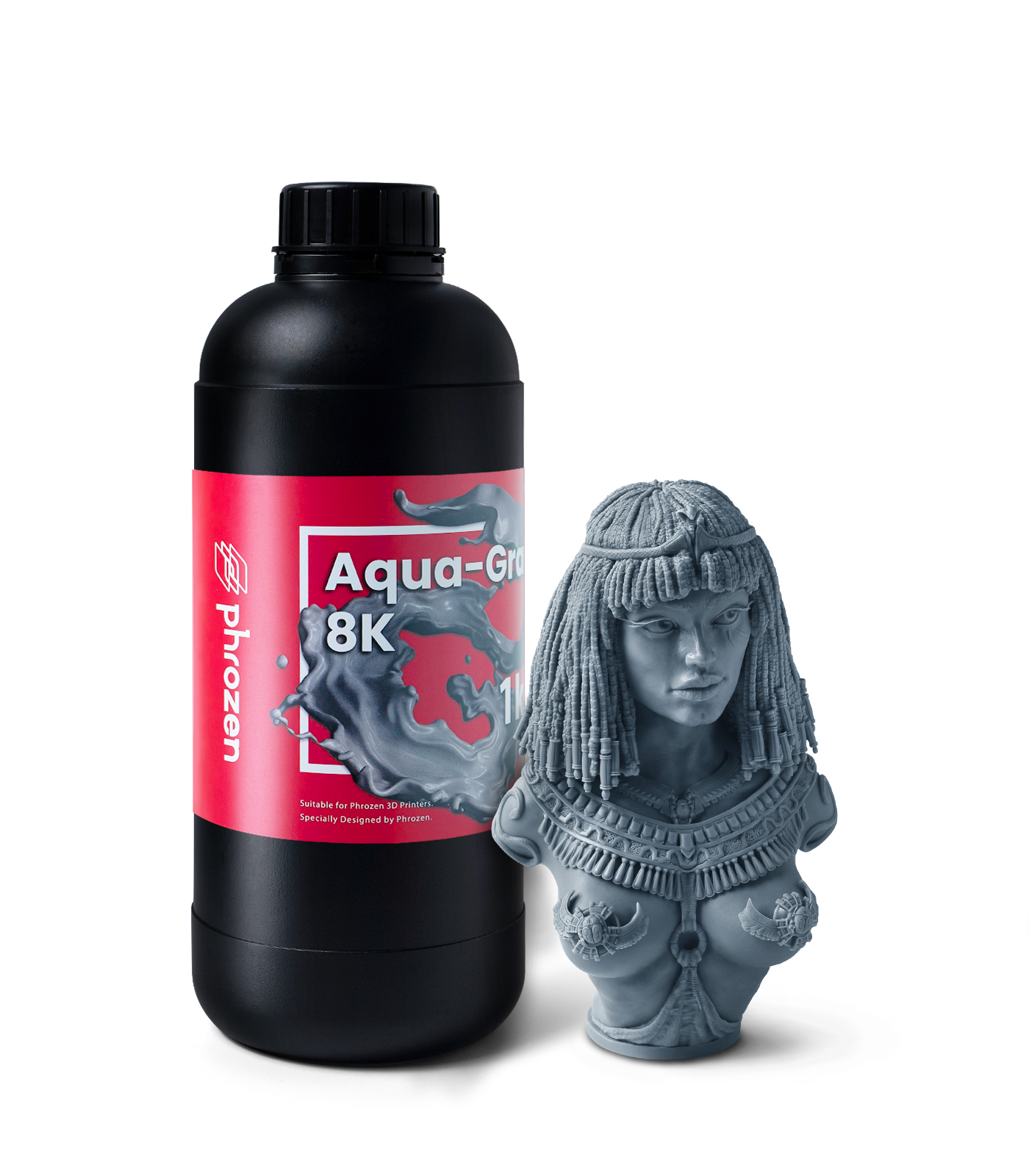 ---
For further information and advice on how Phrozen can benefit your business, please do not hesitate to get in touch with one of our advisors by calling the telephone number at the top of the page, or by clicking the button below and requesting a call-back: