Zurück

3D Drucker

SLA 3D Printers

Bioprinters

3D Scanner

3D Scanners By Application

Material

Filament By Brand

Filament By Material

SLS Powder by Brand

SLM Powders by brand

3D Printing Clay

Ersatzteile & Zubehör

Software

Service

Our services for 3D Printing, Scanning, Designing and more...

Large-scale Continuous Carbon Fibre manufacturing service.

Angebote

View our currently discounted items.

View ex-demo and used products which have been reconditioned by our engineers.
Sinterit Sandblaster
The Sandblaster is designed for cleaning, polishing and finishing prints, using dry abrasive material. Using compressed air and small glass balls, the Sandblaster allows to check every nooks of your model and thus highlight each detail.
 * Does not include an air compressor.
The post-processing of printed parts is an easy task. All you need to do is remove the powder from your printed parts. The best and cleanest solution is to use compressed air and a sandblaster machine. With this device you will clean and polish the surfaces.
4Kg of abrasive media is included, however a compressor (recommended output 290 [l/min]. Max air supply 115 [psi]) will need to be purchased separately.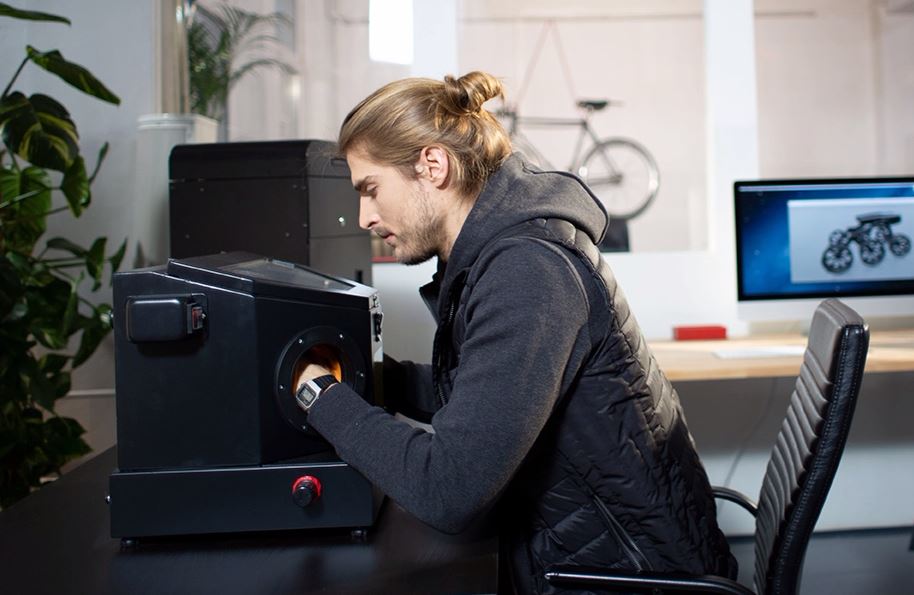 Technische Daten
Maße der inneren Kammer

410 x 310 x 200 mm (16.1 x 12.2 x 7.9 in)

Gewicht

15 kg

Maße

480 x 370 x 360 mm (18.9 x 14.5 x 14.1 in)

Energieversorgung

6 W

Eingangsspannung / Strom

230 V / 50 Hz or 120 V / 60 Hz
Vielleicht gefällt Ihnen auch